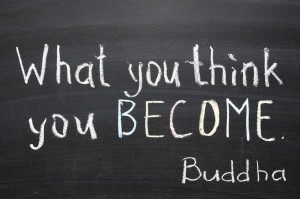 Today, most of us live in our heads for the majority of the time as we think, analyse, and make decisions. Spending so much time thinking can leave us missing the subtle cues our body gives us. The bodywork we offer at Mind over Matter Ltd can assist in bringing awareness to those subtle cues, and how they can flow on to affect other areas of our being if not listened to.   We have three different modalities available – Holistic Pulsing, Past Life Regression and Spiritual Healing.
Holistic Pulsing
Holistic Pulsing is a gentle hands on client-centred therapy where the clients body is rocked to its own rhythm. The client dictates the requirements of the session which can range from relaxation, stress relief and bodily awareness through to pain relief, emotional releases and spiritual awareness.
 Holistic Pulsing can assist in ones journey to wholeness through assisting the client in exploring the interconnectedness of their mind, body and spirit.
To see an introductory video of Holistic Pulsing by the New Zealand Holistic Pulsing Guild 
click here
.
To find out more or to book a session, click here.
Past Life Regression
Past life regression is a way for us to access images or information while in an altered state of consciousness. This therapy can assist with aches and pains, addictions, freeing old patterns, relationship issues, fears, the list goes on…..
The therapist takes you through a visualisation where you access a past life, take notice of anything significant that happened in that life, and then move to the end of that life, and through to how that life is affecting your current life, releasing any negative impacts the past life has on your current life. The therapy, depending on the client can serve as the start of letting go of old attachments, right through to completely letting go of old attachments and freeing up your current life.
To find out more or to book a session, click here.
SpiritualHealing
Spiritual healing is a form of healing where higher vibrations are channelled with the intent to heal, that can affect one on any or all levels of ones energy bodies.
Spiritual Healing is non-secular. The majority of people who have experienced Spiritual Healing have reported anything from a deep sense of relaxation right through to weight being lifted off of their body (feeling of lightness and freedom).
To find out more or to book a session, click here.